1 on 1 Online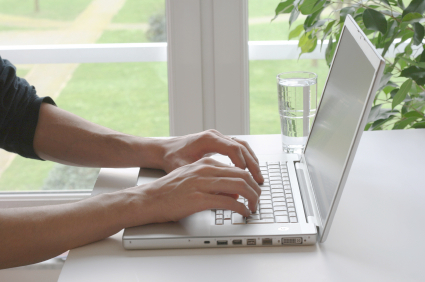 Our Skype lessons with a Native Speaker or Native Speaker level tutor are tailored made to suit your needs and abilities while still adhering to the CEF (Common European Framework A1 - C2).
Perhaps your hectic schedule means that it is difficult for you to attend a school during usual hours. Or maybe your family duties mean that you can't leave the house because you have to keep an eye on small children.
Whatever your motivation our Skype lessons will let you decide for how long and how often you want to study all from the comfort of your own home.
Equipped with a microphone and HD camera our on line tutoring makes it easy for you to study anywhere & anytime.
Be it in your living room or kitchen or even your office during a lunch break we will cover all the major language skills from speaking & listening to reading & writing. With a teaching quality & method to that of a traditional classroom setting we will make sure that you learn, use & improve exactly the skills & areas you wish to focus on. Equally, if you so wish, then we can provide you with extracurricular exercises to help build on work done during the lesson.
A certificate will be awarded upon successful completion of a course!
Group size: 1
Duration: Flexible
Price: Prices start from 370 PLN
(5 Academic hours as well as all materials)
Lessons take place Monday to Friday from 6:30 – 22:00 & from 7:00 – 20:00 on Weekends.