General English Courses For Adults & Teens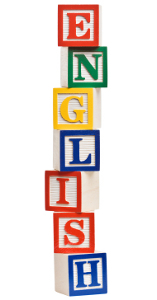 Our General English courses use OUP (Oxford University Press) materials, are built around the CEF (Common European Framework A1 - C2) & follow a strict program during which we will cover all the major skills from speaking & listening to reading & writing.
With tests at the end of each unit, focus is given to key grammar & vocabulary points associated with each respective age & level.
Small, separate groups for adults, teens & juniors ensure that all students are given the help & individual support required to maximize their progress as well as build their confidence in using English in a variety of real life situations.
Extracurricular exercises are provided to help build on work done in the classroom.
A certificate will be awarded upon successful completion of the course!
Group size: 4-9
Duration: 50 Hours (Clock hours)
Price: 1475 PLN
(Price includes all course materials & can be paid in installments)
Courses are on going & take place over two terms (2 x 1 Hour per week)