Holiday Lingo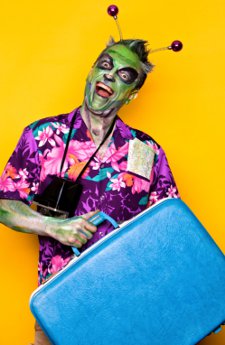 Are you sure that people understand your English when you're abroad? No? Then why not try the Talk Easy holiday lingo course!?
Whether you have booked your hotel on a sunny beach in Spain or Africa, going skiing or snowboarding on one of Europe's many mountain resorts or even just going weekend shopping to London, Paris or Rome, we will teach you the basics or help you brush up on what you already know in time for your check in, departure & arrival at your holiday destination.
Learn your airport lingo, how to book a table at a restaurant, ask for simple directions as well as tourist basics like, please & thank you or hello & goodbye that will all help make your trip easier & more pleasurable.
Courses follow the CEF (Common European Framework A1 - C2) and are open to all ages & levels.
The Talk Easy Holiday Lingo course is also available in Nederlands, Français & Italiano.
Group size: 3-7
Duration: 10/20 Hours (Academic hours)
Price: 350 PLN/650 PLN
(Price includes materials)
Courses are on going & take place daily (5 x 1 or 2 x 2 Hours per week)