English Courses For Children Aged 3-7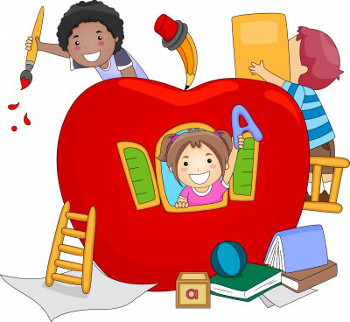 Our specially designed English courses for children use OUP (Oxford University Press) materials, are built around the CEF (Common European Framework A1 - C2) & follow a strict program during which all the major skills from speaking & listening to reading & writing will be covered.
Children have the advantage of not having the phonetic ideas of their mother tongue fully installed yet, which means they are more "open" to the sounds & mouth shapes that a new language such as English has to offer.
Small groups (maximum 8 in each) ensure that all children are given the help & individual support required to maximize their progress as well as build their confidence in understanding English in a variety of situations.
With a teaching ideology based on the principal of "learning is fun" we believe that exposing children as early as possible to everything that a second language has to offer is of a proven benefit. Young children have been shown to be at their most receptive at this age and we aim to provide them with a love of language learning that will follow them as they grow and develop their cognitive skills. Through games, songs, stories, puppets, colours, numbers & interaction we offer an approach that is as near to learning a mother tongue as possible.
By the end of the course all pupils will have mastered new words such as colours, animals, numbers, months, seasons & days of the week as well as some basic communicative skills to further their interest in English language learning.
With three different course options to choose from we are confident that one of them will fit your needs and schedule.
Fully experienced teachers as well as a native speaker who has the added boon of experience in bringing up a bilingual children, are on hand to make sure that every pupil has as much exposure & immersion as possible. (Although the teachers understand Polish all lessons are conducted entirely English!).
A certificate will be awarded upon successful completion of the course!
Group size: 3-8
Duration: 25/50/125 Hours (Academic hours)
Price: Price: 495 PLN/975 PLN/2395 PLN
(Prices include all course materials & can be paid in installments)
Courses are on going & take place over one or two terms
(1 x 1, 2 x 1 or 5 x 1 Hours per week)